Soft Fruit

Raspberries

Buy Raspberries From Spring Reach Nursery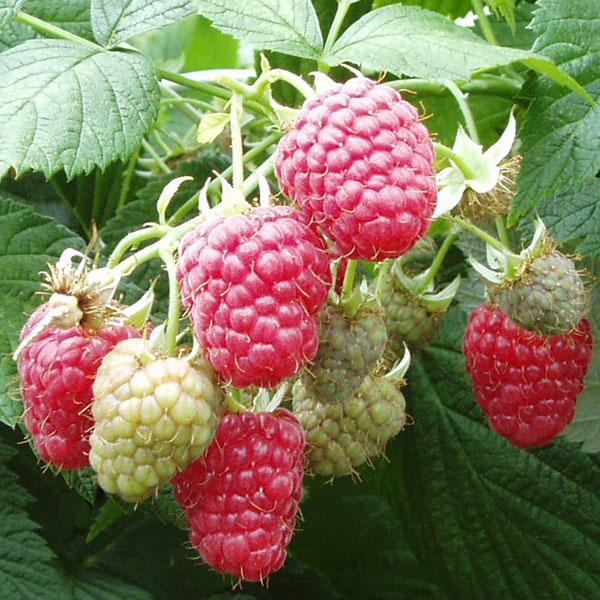 You may buy raspberries plants direct from Spring Reach Nursery in Surrey only 5 mins drive from RHS Wisley.
Or we can send mail order to anywhere in England, Wales and the Scottish Borders, and offer next day delivery if you order by midday.

Please ring to check availability before travelling or to order raspberry plants ring 01483 284769 or you may email us at info@springreachnursery.co.uk

OUR BEST SELLING RASPBERRY CANE VARIETIES
Recent breeding has resulted in raspberry canes that are thornless and more strongly upright, and do not needing staking.
Strong canes are packed into 3/4 Litre pot, 5 canes per pot including a colour descriptive label.
Raspberry Autumn Bliss
The best heavy cropping variety for autumn fruits. Highly recommended
(Autumn Variety).
Raspberry Tulameen
Recent introduction outstanding fruit quality with a high yield.
(Late season variety)
Raspberry Malling Admiral
Reliable cropper with an excellent flavour,a popular variety.
(Mid season Variety)
Raspberry Glen Ample
Excellent Flavour with large fruits. Heavy Cropper
Raspberry Glen Moy
Heavy Cropper, Spine Free with excellent quality fruit.
(Early Season Variety)
Growing Raspberries
Raspberry plants should be spaced 1m apart in fertile, well drained soil which is sheltered and sunny, although they can tolerate partial shade. Supports of post and wire may be needed and ground preparation should be done before planting takes place. They must be well watered in to encourage the canes to establish quickly. In spring, mulch around the plants with well rotted manure. Raspberry plants can be very vigorous and spread well using basal shoots which extended underground.
Flowers can be a major nectar source for honeybees and other pollinators. The fruit is harvested when it comes off easily and has turned from their green growing colour to the rich raspberry colour we all know. It is at this time that the fruits are most ripe and at their sweetest. Excess fruit can be made into raspberry jam or frozen. The plants will often yield several pounds of fruit each year.